6 Considerations to Make When Buying Kitchen Cabinets Pulls and Knobs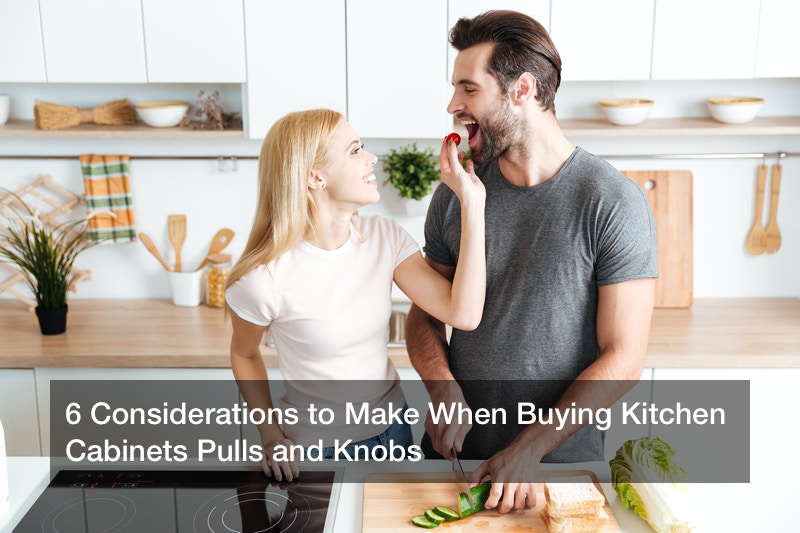 Kitchen cabinet's pulls and knobs help you in opening and closing your cabinet drawers. But they shouldn't be that mundane. Buying and installing new pulls and knobs for your kitchen cabinets is a simple way to upgrade your kitchen interiors and the looks of your cabinets. There are hundreds of knob and pull designs out there, and choosing an ideal type for your cabinets may be a daunting task.
But here is a guideline on the primary considerations that you should make to get a perfect choice of kitchen cabinet pulls and knobs.
The Pull's Center-To-Center Dimension
The center-to-center dimension ("C") is a dimensional pull measure that is vital when choosing kitchen cabinet pulls. The "CC" is a measure of the distance between the attachment points of a pull. If you're replacing your kitchen cabinet pulls, then you'll need to buy pulls with a similar "CC" dimension to get a perfect fitting pull whose screw holes will fit well into the holes left by your old pulls. Otherwise, you may get compelled to plug the old holes and drill new holes.
Height of Cabinet Pulls
The height or projection of the cabinet pull is the distance between the pull's bar and the flat surface of your cabinet on which it's attached. Tall pull projections provide enough room for your fingers, and this makes it easy to grasp the handle and pull. This consideration is crucial for cabinet users with arthritis and those who may have trouble holding the pull's handle.
The Feel of the Knob or Pull
You'll be using your pulls or knobs many times in a day. The feel of such furniture accessories is essential. An attractive turtle knob may look beautiful, but the protrusion of the flippers may poke and hurt your fingers each time you pull the drawer out by the knob. A smooth knob is always the better option, and you should feel your knobs before buying them.
Knob or Pull Size
Large drawers or doors with lots of weight often need big knobs and pulls. A small knob or pull may make it hard to open a stuck and heavy drawer or door. The cabinet furniture knobs and pulls should have a large surface area that makes them easy to grasp and pull.
Style of Decorative Knobs and Pulls
Is your kitchen style modern or classic? Different knobs and pulls match different types of styles. The style of your handles can add accent to your kitchen's furniture and fittings, and improve the impression. As such, choose pulls and knobs whose style matches or goes well with the style of your kitchen to improve on aesthetics.
Knob or Pull Finish
Many homeowners often choose brushed nickel or chrome-plated knobs and pull. But there are many other options out there. Matching the finish of your knobs or pulls to that of your kitchen faucet and other kitchen fixtures and fittings can help improve the appearance of your kitchen. But sometimes you don't have to match these items.
In such cases, you can opt for different types of finishes by going for satin brass, black matte, anodized aluminum, bronze, antique pewter, or oil-rubbed bronze.
Kitchen cabinets may last for at least five decades, but your pulls and knobs may become wobbly and fall off because of loose fasteners. As such, you have to make occasional knobs and pull upgrades for your kitchen to look beautiful. These cabinet accessories are the jewelry of your kitchen.
These accessories improve the looks of your furniture. But you should exercise great caution when choosing them to get a perfect match for your style and drawer or door weight and size. As such, you should take your time to do enough research that will enable you to make the perfect choice.