Choosing The Best and Most Appropriate Wood Stain For Your Project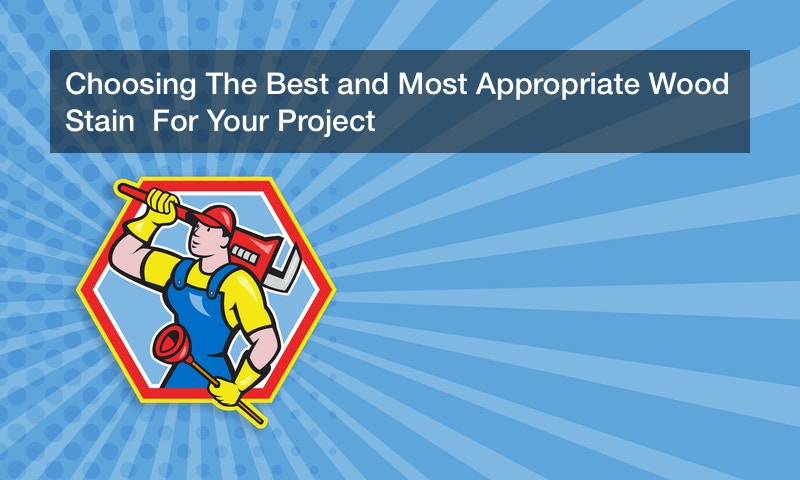 Wood is one of the most naturally existing materials. However, not every wood is considered to be beautiful and appealing. The physical appeal of wood ultimately depends on the color appearance and the wood grain. The typical use of wood is commonly for interior and exterior furnishing of homes. You often find that the appearance of furniture wood grain is not that quite appealing in its natural form. However, antique furniture-whether made from hardwood or softwood is quite appealing considering that this kind of wood grain has over the years acquired a patina that is not common in new wood. However, what changes the entire look of new wood grain to make furniture refinishing even more amazing is the wood stain. There are different reasons why people undertake wood staining. Among the reasons is that staining improves the wood grain giving the wood a new character. This means that staining can make common wood appear as if it is very rare or even new wood appear antique. Staining also gives back color to areas where the wood grain could have appeared bleached or even change the appearance to give a piece of furniture a darker and more exotic look. Whether you want to restore your cabinet drawer slides, decorative cabinet door, drawer slides, full-extension drawer slides, hanging brackets or a slamming cabinet door, here are some of the things that you should know about wood stains.

What to do Before Staining
Before making the decision to stain wood, you need to first figure out the kind of wood grain you are working with. If you are dealing with wooden pieces made from mahogany, aged pine, cherry, rosewood, maple and other rare woods, then it is not recommended that you stain this kind of wood grain. There are certain woods whose appearance is much better in their original nature. However, the appearance of light wood improves significantly after staining. This happens especially for wood that does not have a distinct or distinguished wood grain. For the perfect finish, some of the wood that works perfectly after staining includes poplar, Beech, new pin, ash gum and birch. There are some woods however that are okay whether they are stained or in their natural appearance. One such wood is oak. Simply put, you should not stain wood if you are not sure how such wood will appear after staining. Apart from the types of wood that should guide the process of staining, you should also think about your own choice and preference. If you want to establish how different kinds of woods appear after staining, pick a less conspicuous spot and stain it. Once the appearance becomes evident, you can tell how the entire piece of furniture will look like after staining.

Choosing a Stain
When it comes to staining, there are several options to choose from. You can opt for sealer stains, water-based stains, varnish and wiping stains. Each of these stains gives wood grain a distinct look that is unique to each stain. They also have different experiences when in use which is why it is important that you should always read the labels before use. What you need to consider is the kind of finish that you intend to have after using a certain type of stain. Most finishes work perfectly with almost every other stain but when it comes to polyurethane varnish, there are some stains that do not work with the varnish. This means that since polyurethane varnish is a common choice for many people because of its appeal and durability, you need to establish the kind of stains that work with this kind of varnish. When choosing a stain, you might also want to consider its intended purpose on the wood grain. You often find that many furniture stains are a mixture of pigments, oil and turpentine. They can also be a mixture of volatile spirits or aniline dyes mixed with water. The best approach to wood stains is that you don't just go right into the process without taking into consideration whether the appearance of the wood is much better before or after staining.