WHY YOU WONT MAKE IT AS AN ADJUSTER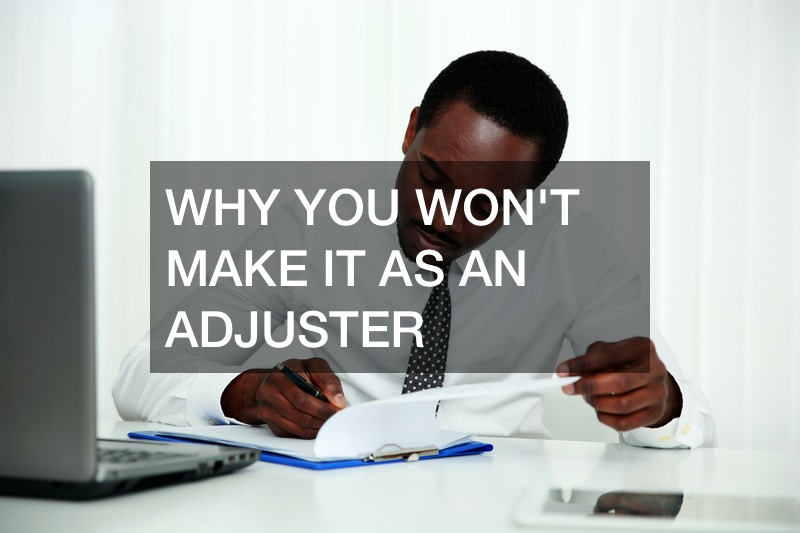 Are you looking to join the community of property adjusters? The thing is, most people think that this is the path to take if you are looking for an easy job to become rich in. For people without a high school education, this is the path to take because you don't need that formal education. The problem is, becoming a public adjuster is hard work and many public adjusters have become complacent in their work.
If you're trying to get into this job because you think it will be easy, then this job probably isn't for you. For instance, with water damage claims, the most important thing to think about is how long it will take you to run the analysis. Most experienced adjusters take their time and all they see is money, but the problem is the real money is found when you can do the job efficiently. Quality is also important, but this is something that comes with that desire to work hard. Once you combine these two things, what you get are customers who are satisfied with your work who want to recommend you to more people.
.