Ready To Spruce Up Your Home? Here's A Few Ideas To Get You Started!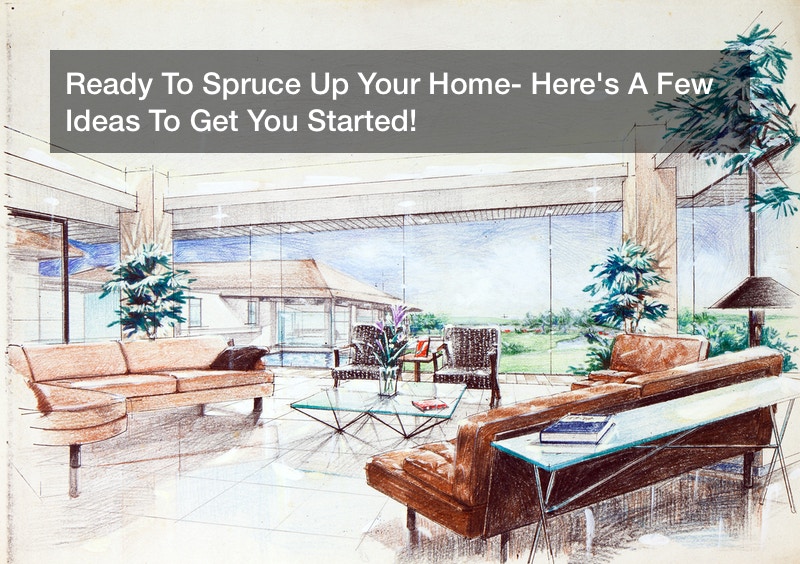 When you furniture is buckling under the weight of a simple glass of water, then now is the time for replacements. You have several options to choose, from ready to assemble furniture to pre-assembled. Or maybe you prefer all new furniture for that new house you just bought. Why stop there? Those counters look old and that bathroom needs a new look, in fact, much of the house could use a new remodel. Here's a few popular ideas to get you started!

Kitchen Aesthetics
Remodeling a kitchen allows for the individual to make changes that better matches what they need and the demand for it is popular. Demand for a new kitchen look, in America, is pushing its expected growth to $17.1 billion by the time 2021 greets us. Perhaps you're looking to shrink your kitchen because your kitchen was too big. Or maybe your kitchen was originally tiny and was missing many features you felt were necessary. In fact, any previously built home will probably have several features missing. But that's where you come in!

Let's start with the kitchen cabinets. When you break a cabinet down, it's simply a dedicated storage space for food, dishes and the occasional hidden trash bin. Simple, but the possibilities are endless! Are you looking for a combination of glass windows and wood? Or perhaps you're looking for a more modern take with invisible cabinets; cabinets without handles and "invisible" hinges, which are placed on the inside. Accent lighting is also a perfect way of sprucing up a kitchen that might be bland otherwise. And for individuals with children, you can invest in cabinets that have drawer locks. These are incredibly helpful for keeping tiny hands away from finding dangerous utensils.

You aren't alone in wanting to change your kitchen; 14 percent of homeowners are looking to improve their kitchen to some degree. Altogether 10.2 million kitchens get remodeling on a yearly basis. And if it's cabinets, that can be as much as half of your costs, about 40 to 50 percent, simply because cabinets are a big part of your kitchen.

Bathroom Aesthetics
Remodeling your bathroom adds to the 14.2 million bathrooms that are remodeled every year. And for cost, it'll be a pretty penny to the tune of $11,700, on average, according to Houzz. But don't let that discourage you! Having a master bathroom tailored to your needs and wants could be an opportunity to create a stress-relieving environment after that hard day of work. You could add task lighting above, or beside, your bathroom mirror for warm lighting rather than straining your eyes with bright bathroom lights. The ever-popular water jet bathtubs is also a welcoming change from a boring bathroom.

Ready To Assemble Furniture
What's the point of buying furniture that isn't assembled already? For starters, ready to assemble furniture can be cheaper! How? Because the process of assembling the furniture by someone else is considered a service. Lastly, individuals that like working with their hands take pride in thumbing through the, sometimes confusing, instructions.