Tips for Successfully DIYing Your Cabinet Painting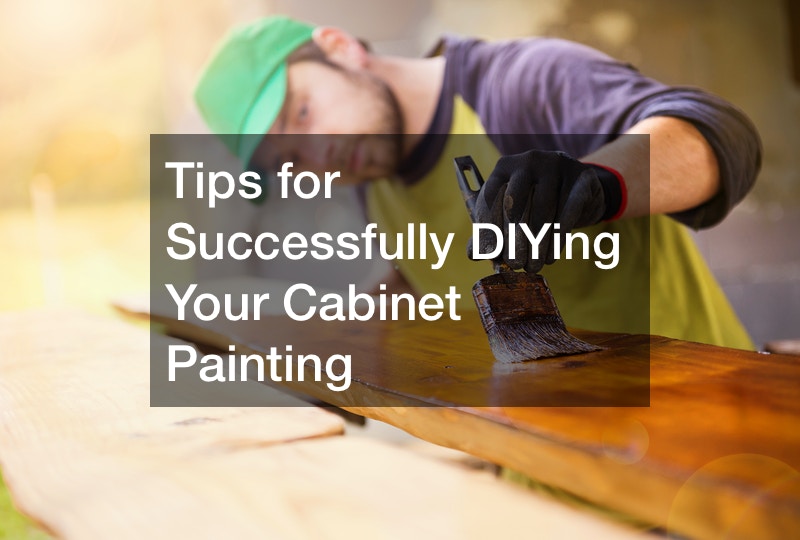 Doing DIY projects can be a real joy, especially if you make yourself well-informed on what needs to be done before actually taking on the project. If you are planning to do some DIY cabinet painting, it is important to know the basics of what you should prepare and keep within your reach while you work.
First up, keep the room clean.
The place where you are to do the cabinet painting needs to be cleaned and prepared for the project. Remove the unnecessary object lying around so it can be easier for you to move around as you paint.
Of course, you also need to empty the cabinets. This is for you to be able to reach every nook and cranny of the furniture and complete a good finish.
Furthermore, make sure that you have already chosen the paint color and the expected result is already clear in your imagination. If you are inspired to match a design you saw, putting a photo for reference will also help.
To make things easier and objects closer and accessible, putting a worktable will also do a lot of help. These are only some of the useful tips for cabinet painting. KNow more about this project and what you should do by watching this video.
.