Building Tiny Homes For Charity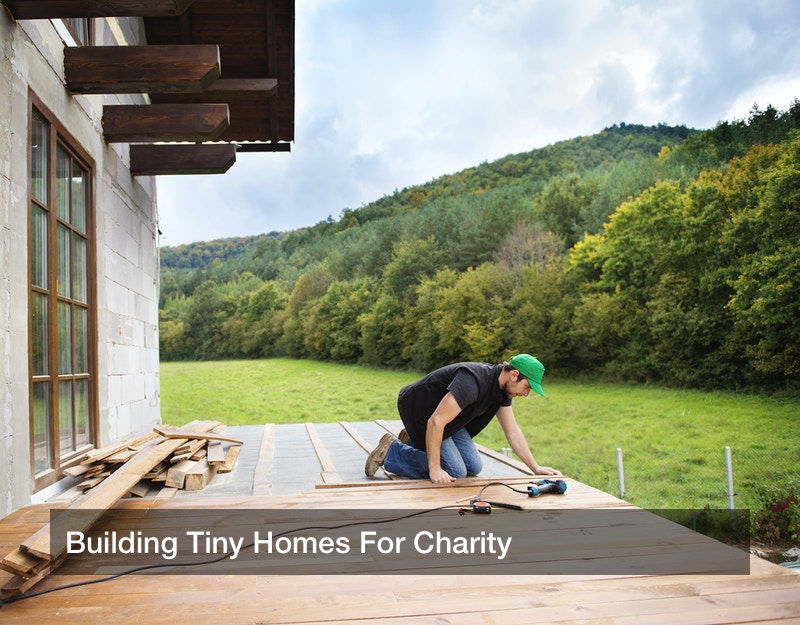 Tiny houses are extremely popular right now. People love the minimalist, affordable lifestyle they offer, and their mobility. Many are built on wheels to easily change residence and many are used as vacation homes or as temporary housing. And there is one organization using tiny houses to serve our veterans who have found themselves homeless after leaving the military and trying to return to normal life.

Video Source
In this YouTube video by This Tiny Home Community, go on a tour of a tiny home with Josh who is part of the Veterans Home Community Project. This wonderful organization was founded by combat vets who felt their brothers and sisters were being left behind. Today, they specialize in housing homeless vets. One of their projects is a tiny house community in Kansas City, though they plan on building more communities in other areas of the country.
The houses in this community are built using custom architectural metalwork and are outfitted with everything a home needs – a bed, workstation, kitchen, and bathroom. They have a low impact on the environment, are affordable, and get the veterans out of survival mode and into safe, transitional housing.
The tiny houses come already furnished and the vet can take the furniture with them when they move.
The goal of Veterans Home Community Project is to end veteran homelessness. Many of our soldiers return from combat with mental health issues, including PTSD, depression, and anxiety. This makes it difficult to return to civilian life and hold down a job after being in war. The result is often homelessness.
Click on the video link to get an up-close and personal tour of one of these tiny homes that are helping veterans get off the street. If you've ever wanted to really see inside a well-designed tiny house, this is your chance. At just over 200 square feet, it has everything a single person could need. Vets get to go from living on the street to having their own full-size kitchen, a warm bed to sleep in, a work area for a laptop, and a bathroom where they can take a hot shower. The tiny house is heated in the winter and cooled in the summer, and it doesn't take long to reach the desired temperature.
All in all, this tiny house community is helping to shape the world we live in, one where no one should be homeless.
.