How a Sunroom Can Increase the Resale Value of Your Home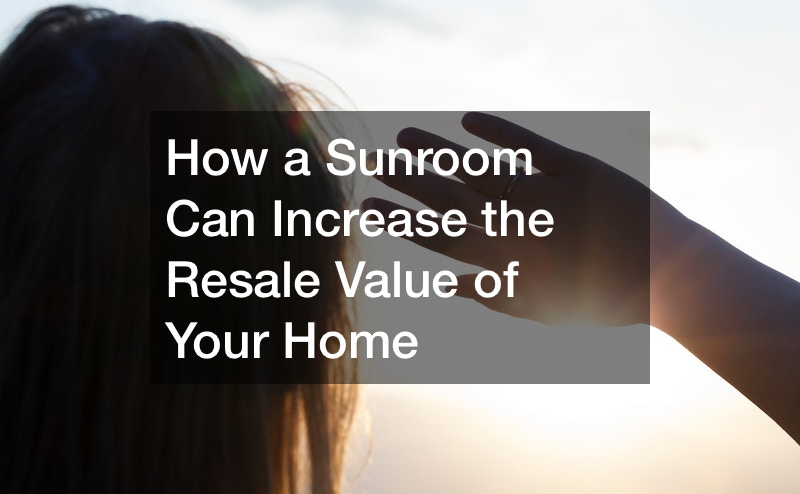 Add on sun rooms is a great way to extend your living space. You can use the rooms to relax in the sun or enjoy the breeze without worrying about the weather. You can add sunroom to deck as a game room or family room, providing extra space for your family to gather.
There are many different types of screen rooms available on the market. Some are made from materials like vinyl or aluminum, while others are made from canvas or mesh. When adding a sunroom to a deck, choosing one that will suit your needs and style is important.
One of the benefits of adding a sunroom to an existing patio is that the rooms are fairly easy to put together and install. You can easily do it yourself or hire a contractor if needed. While most home improvement stores offer kits you can use to make your own, some companies will build one for you as well.
Screen rooms generally cost anywhere from a couple of hundred dollars depending on the size and quality of materials used in construction, among other factors. Screen rooms are a great way to enjoy the outdoors without worrying about the weather. The rooms can be used for a variety of purposes, including as a sunroom, a family room, or a game room.
As winter approaches with long nights and chilly days, a sun room might sound like a good home improvement. Sunrooms add space and light to your house. They act as a source of passive solar heat, trapping the heat of the sun even in winter. Many people use sun rooms to grow plants or to bring in delicate potted plants for the winter. Along with kitchen and bathroom remodeling, sun rooms are a popular home improvement project with a substantial return in investment.
Why build a sun room?
A sun room is an attractive addition to any house. Sunrooms provide an appealing and practical living space, with light, warmth, and a view. This makes them suitable for all kinds of uses: as a breakfast room, to work, read, relax, or to entertain. Like other home remodeling projects such as kitchen and bathroom remodeling, adding a sun room adds value to your home.
Sun rooms also function as a source of passive solar heat. When properly designed, they trap the heat of the sun, even in the winter. Many people use the space to grow plants, which makes for pleasant surroundings. They can also be used to provide space in the cold weather for potted plants like ferns and palms that cannot survive outdoors.
Designing a sun room
A sun room should be built on the south side of the home or building, to take advantage of the direct rays of the sun. If it faces true south, which is a few degrees removed from the magnetic south of the compass needle, it will even catch the winter sun when the rays strike at a low angle. Overhangs that shade the windows will keep the sunroom from getting too hot in the summer.
Other design features like sloped glazing, little thermal mass, and insulated, unglazed end walls will help to heat the space even in the winter. If it is to be used as a greenhouse, more space will be needed. Plants will need glazed walls as well as overhead glazing.
Adding value to your home
Home improvement projects like kitchen remodeling, basement finishing and sun rooms add value to your home. A sun room that can be used four times a day can increase the resale value of a home, and offer an average return on investment (ROI) between 89% to 115% of the cost. Kitchen remodels offer an ROI of 82.7% and bathroom remodeling has an average ROI of 86.4%.
When hiring a general contractor to handle any home improvement projects like bathroom remodeling and adding sun rooms, decks or pergolas, it?s a good idea to check their portfolio to confirm that their design ideas match yours. References from past clients also help you to choose the right home improvement contractors.
Sunrooms serve a number of purposes. They provide an attractive living space for your home, a source of passive solar heat and space to grow plants. Along with other home improvement projects like bathroom remodeling, they add to the value of your home.